Kit Content Photos
Photo Gallery
One piece Nose for easy installation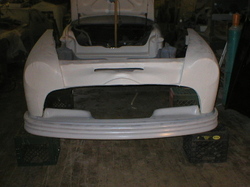 Nose with 49 Plymouth 3-Rib Bumper,and filler panel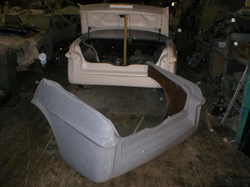 One Piece Rear Clip for easy Installation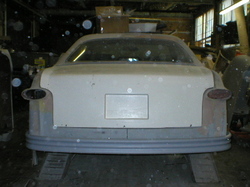 1949 Plymouth 3-rib Rear Bumper
Fiberglass 1949-51 Ford Hood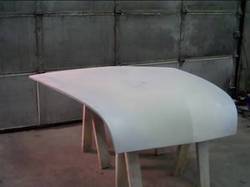 Custom surround included with all custom grilles.

Optional Rear Window Insert For a True 49 Ford Look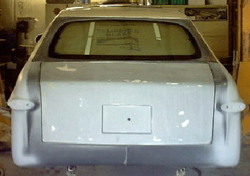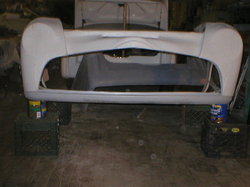 Nose with Custom Rollpan instead of Bumper and Filler Panel, A no charge option.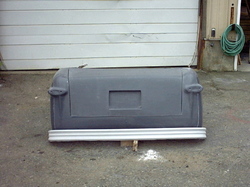 Kits now have a straight trunkline for a more authentic 1949 Ford look !!!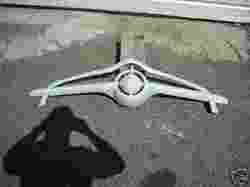 Stock 1949 Ford style Fiberglass Grille
Completly Smooth Inner Hood Frame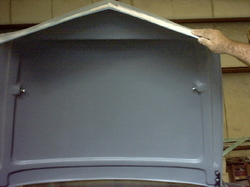 Hood has Built in mounting for Hinges,Latch,and Gas Support pistons.
Custom 1954 Desoto Grille/57 Chevy Parklights

Custom Fiberglass Grilles are no extra charge!!